At Sewing Technology, Inc., we apply our expertise to manufacture high quality, durable products for a wide range of applications. Here are just a few examples of the value added services that we provide every day.
Sewing Technology, Inc. assembled this flyer's helmet visor for use in military aviation. Standardized riveting and our specialized grinding process allows adherence of neoprene rubber to these polycarbonate lenses, while meeting the specifications of the USAF. 
Our team utilized state of the art equipment - air compressed snap machine, air compressed riveting machine, single needle Juki sewing machine - to make the finest neoprene and polycarbonate lens possible.
Using our years of experience with this product, we manufacture visors that are built to last.
We deliver these finely crafted visors to our client's facilities in MIL-STD-129P packaging.
Precision die cutting of this lens cover, which was constructed of tanned leather sheepskin and oil tanned chamois leather sheepskin, was completed by Sewing Technology, Inc. This is used for military aviation visors.
Our equipment - including two-thread Juki serger, Juki single needle, and Consew walking foot, was utilized to precisely produce the highest quality leather lens cover possible.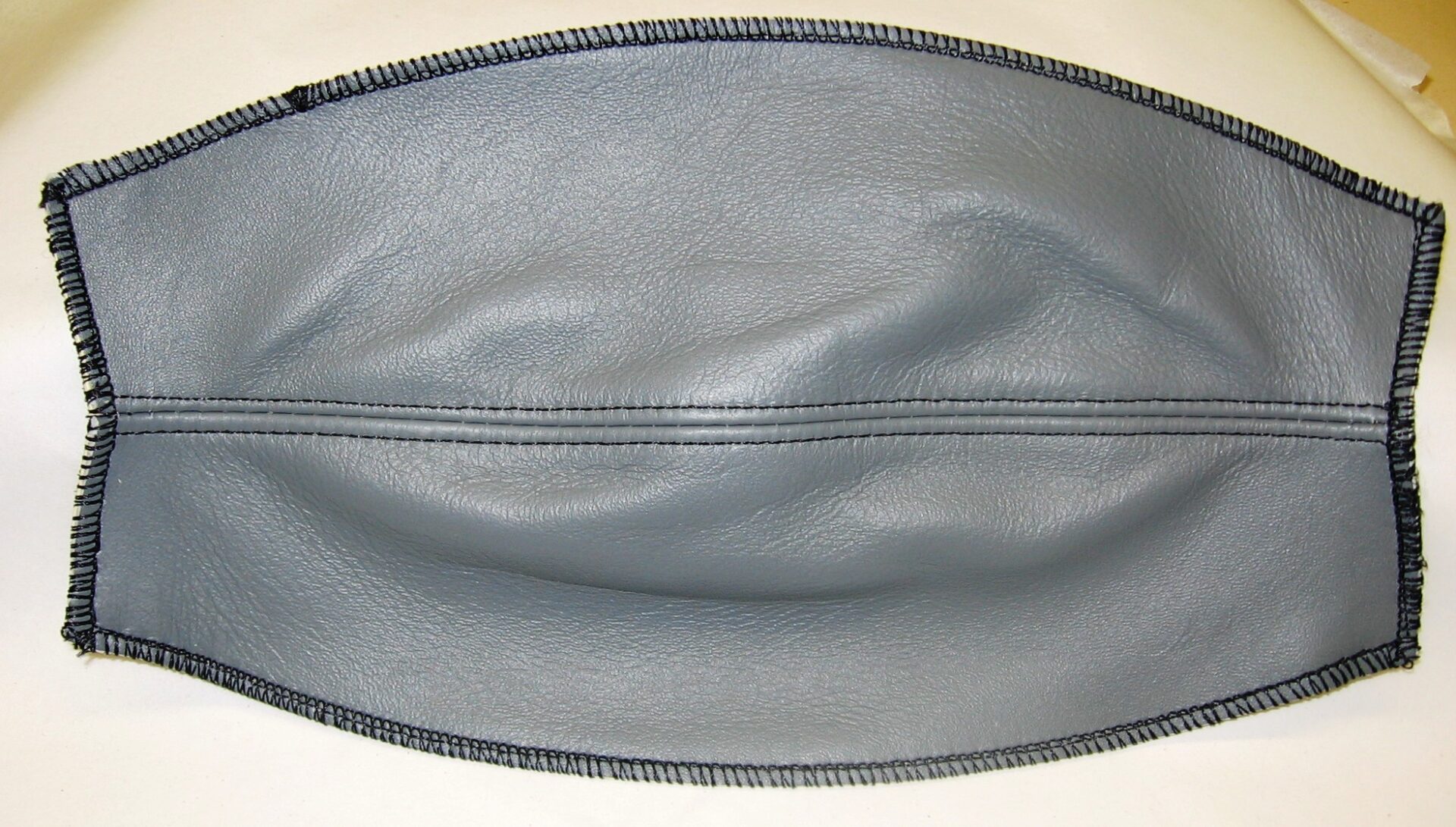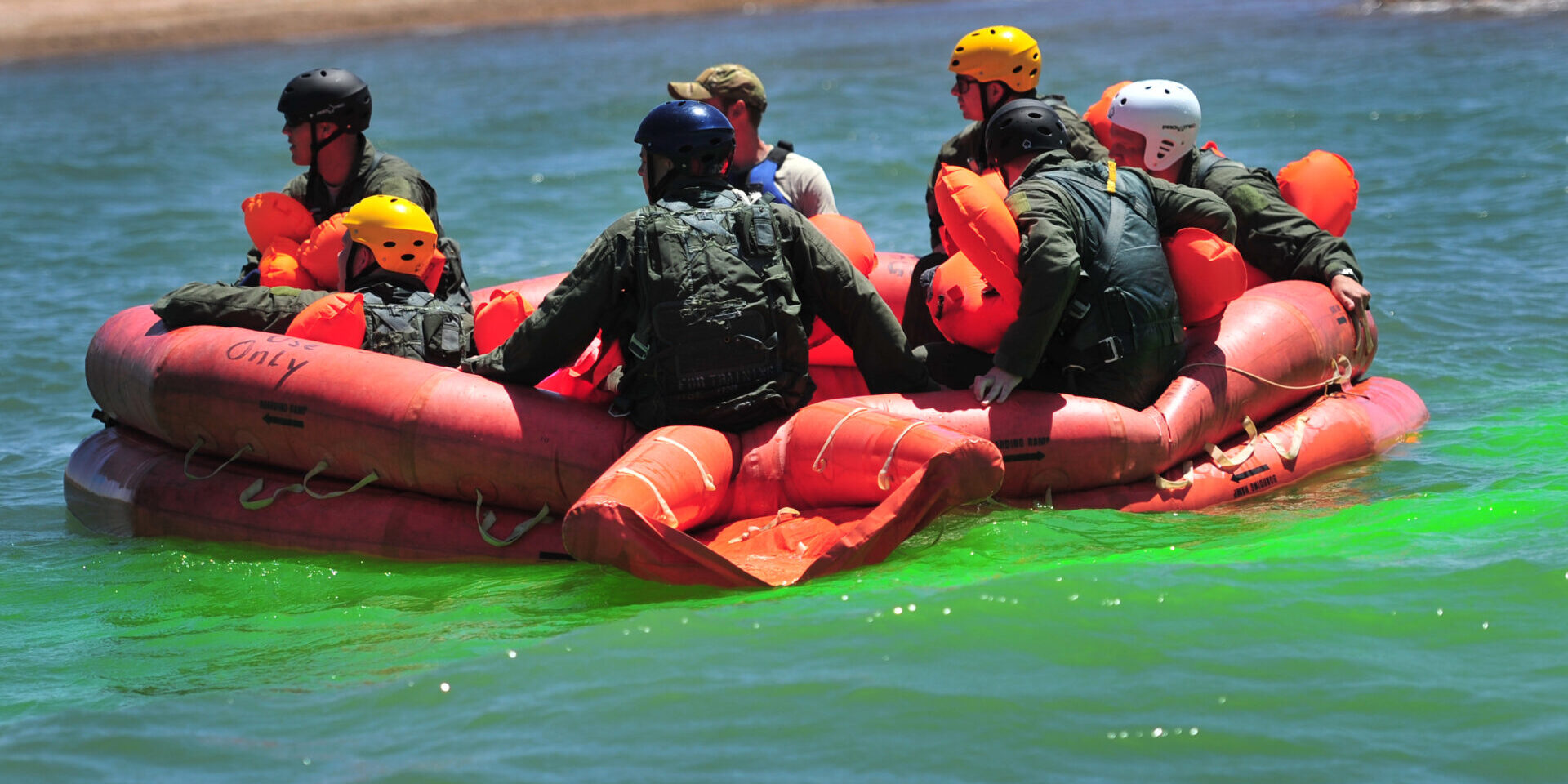 Sewing Technology has the machinery, skilled labor, and quality systems in place to work with some of the most critical parts in the cut and sew industry. We have been producing parts for life support equipment for over 25 years, including life rafts, breathing systems, and Anti-G vests.
Click Tabs to See Our Work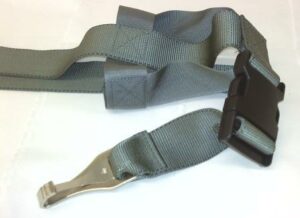 Product Description
Oxygen Bottle Harness
Custom Sewing Capabilities Applied/Processes
Programmable JUKI bartacker Xbox stitch
Equipment Used to Manufacture Part
Single Needle JUKI;
Programmable JUKI bartacker
Overall Part Dimensions
N/A
Tightest Tolerances
1/8"
Material Used
MIL-SPEC webbings; 2" Side Release Buckles, Steel Spring Snap Hook
In process testing performed
N/A
Estimated Part Weight
16 oz.
Industry for Use
Military Aviation
Delivery Location
Lancaster, NY
Standards Met
Military Specifications
Product/Image Name
Strap Assembly, Breathing Equipment
| | |
| --- | --- |
| Product Description | Vibration Dampening Bag |
| Capabilities Applied/Processes | Rivet/hook installation; Screenprinting |
| Equipment Used to Manufacture Part | Single Needle JUKI; Consew Zig-Zag; Air Compressed Rivet Machine |
| Tightest Tolerances | 1/16" |
| Material Used | 100% Nomex; Bonded Nomex Filament Thread, Nickel Plated Rivets; Nickel Plated Hooks; Stainless Steel Washers |
| Estimated Part Weight | 2 lbs. |
| Industry for Use | Airline/Aerospace |
| Delivery Location | Buffalo, New York |
| Standards Met | 100% Product Certification |
| Product/Image Name | Elastomeric Bag |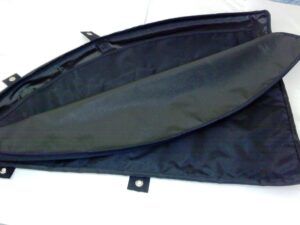 | | |
| --- | --- |
| Product Description | Protective Bag - Satellite Dish Petals |
| Capabilities Applied/Processes | Rivet installation; Screen Printing; Binding |
| Equipment Used to Manufacture Part | Single Needle JUKI; Custom Binder; Air Compressed Rivet Machine |
| Tightest Tolerances | .25" |
| Material Used | 420 Nylon Denier, 1/4" foam, 200 Nylon Denier Binding, Zipper Chain. |
| Estimated Part Weight | 1 lb. |
| Industry for Use | Military /Commercial Communications |
| Delivery Location | Rochester, New York |
| Standards Met | 100% Drawing Specifications |
| Product/Image Name | Protective Bag |